Mercedes Benz C63 Coupe - Gloss Black Window Trim, Front Grill, and Bumper Lights Vinyl Vehicle Car Wrap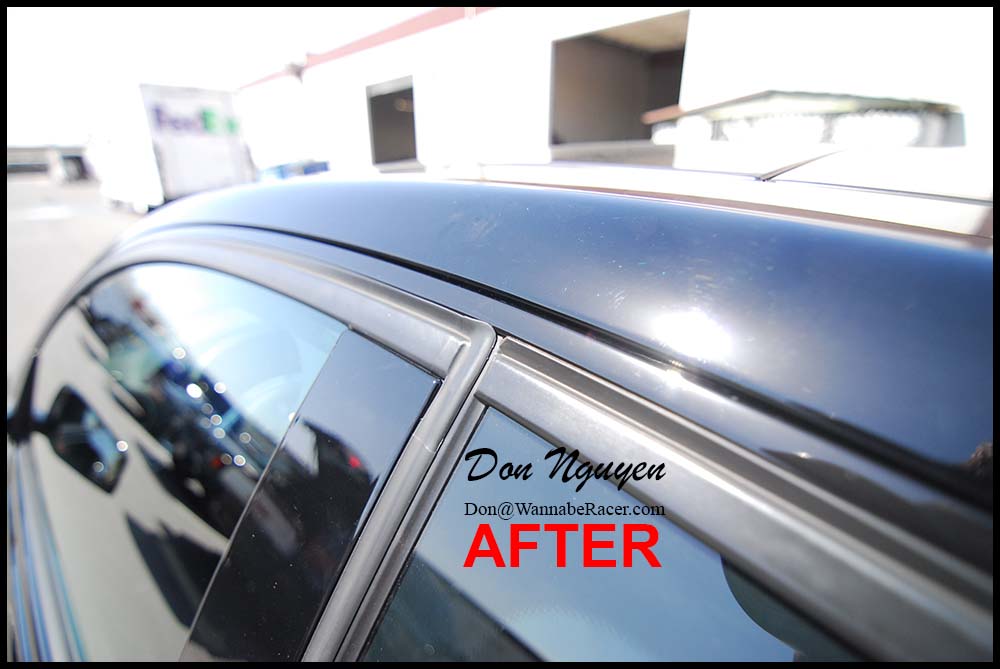 Note: All photo sets includes before and after pictures
Overview:
- Gloss black window trim
- Gloss black partial front grill
- Gloss black lower bumper lights
- Gloss black amber side bumper reflectors
Blacking out the chrome window trim or most chrome pieces in general, changes the look of the car quite dramatically, in my opinion. It's ok to have a little bit of chrome, to provide some contrast, but cleaning up the majority of the chrome around the car really cleans up the lines of the car and makes it look more aggressive as well. The owner of this car had me wrap his window trim, front grill surround, lower fog lights and amber bumper reflectors in my gloss black vinyl material. He came out to me in Anaheim Hills / Orange County from Cerritos to have the vinyl work done.