Mercedes CLA 250 Sedan - Gloss Black Roof, Side Skirts, & Window Trim Vinyl Car Wrap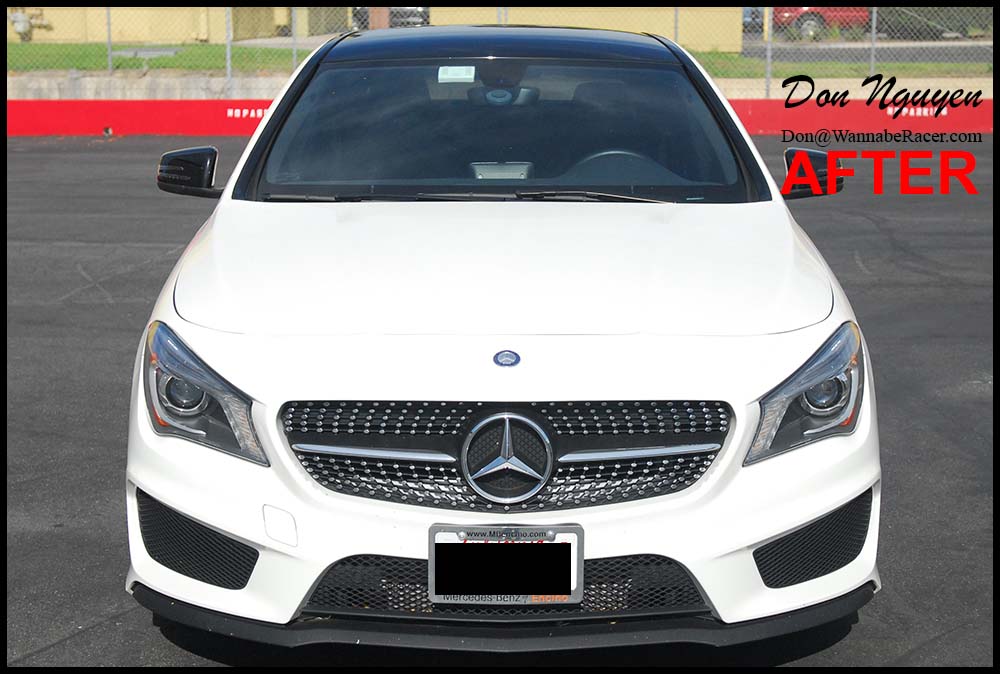 Note: All photo sets includes before and after pictures
Overview:
- Gloss black roof vinyl wrap
- Gloss black chrome window trim delete vinyl wrap
- Gloss black lower side skirt vinyl wrap
I did a fair amount of vinyl work on this white Mercedes Benz CLA 250. To add some character to the car, we went with gloss black on the roof, for the side chrome window trim pieces, and finished it off with the lower side skirts. Even though quite a bit was done to the car, if someone were to look at the car, you may have thought the car came like this from the factory. The owner of this car came out to me in Anaheim Hills / Orange County from San Diego / Oceanside to get the vinyl work done on their car. Overall, the car turned out very nicely and will compliment any future mods they do or look good as is, even if nothing else is done to the car.